Welcome to My Sim Realty
Welcome to My Sim Realty - home of quality lots and worlds for your sims! This website was established in October 2008 to offer the sims community free, quality lots to download for the Sims 2 and Sims 3. Since then we have compiled hundreds of downloads which do not require any custom content! And now with the addition of the Create-a-World tool, we have a large selection of custom worlds available as well. We appreciate you visiting our site - if you would like to get instant updates of new lots available to download, please like us on Facebook or follow us on Twitter. If you appreciate the free downloads available at My Sim Realty, please consider supporting us with a donation - your generousity of any amount is very much appreciated!


All of our downloads - especially worlds - represent hours of time and dedication! Would you show your support and appreciation with a donation? Every amount is appreciated and helps with site costs!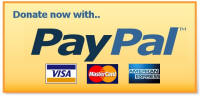 Newest Stuff to Download!


First of all I would like to wish everyone a happy New Years! I have been pretty absent the last few months, quite busy in real life. I recently became a foster parent and combining that (adding a little one) with an already busy life homeschooling and raising my 3 children left me with little time or even desire to create. Thankfully this drought of creativity seems to becoming to a close and I hope to be creating again soon. I had a lot of people asking if I was going to create for Sims 4 and while someday I may just for building, I honestly really do not like it and will probably stick with Sims 3 at this time. In addition I will be revising current creations with things learned - or try to - like with routing and that. So, with that said, I am going to upload this and then load up my sims game so I can create!

Thank you for your continued support and encouragement :)
SimRealtor
1/1/2015



If you are interested in helping BETA test SimLau Isles, you can download the world

here

.



Total Sim Fitness - Gym

Added 1/23/2015


Requires Sims 3 + Late Night + Showtime + University + Seasons + Island Paradise + Into the Future + Rock Climbing Wall (optional)
Lot Size: 30x20
Furnished: $85,419
Stories: 2 + basement
Other: This gym has plenty of challenging activities for your sims. In the basement there are two soccer fields to practice at. The main floor has a putt putt golfing room, some weights and a rock climbing wall. Upstairs is the remainder of the workout equipment. This lot is meant for Meadow Glen and to replace the empty building near the school at 411 Ash Street.



Brewed Awakenings Bakery - Java Hut

Added 1/17/2015


Requires Sims 3 + Ambitions + Pets + Island Paradise + University + Seasons + Into the Future (plants only) + Indulgent Bakery
Lot Size:

25x16


Furnished: $65,991
Stories: 2
Other: This java hut has recently had many updates to include a full-service bakery! The bakery's kitchen has two ovens and several places to sell sweets. There is still a back patio with grill and fire pit. Upstairs is a fireplace, lounging area, kitchenette area and computers. This lot is to replace the former version in Meadow Glen in the town center.



Deadwood Motel 6

Added 1/16/2015




Requires Sims 3 +

Ambitions + Late Night + Showtime + Seasons + Island Paradise + Into the Future + Serenity Retreat + Sunlit Tides (for massage table and sauna only)
Lot Size:

20x30


Furnished: $213,563
Stories: 2 + basement
Other: This motel features two VIP rooms, each with a private bathroom and kitchen area. The upper level has a workout room with massage room, sauna and the BIG screen TV. The main area has an indoor swimming pool with little bar, the dining room and a living area with computer and TV. It is a peaceful place for sims to enjoy. Created for Anne Arbor at 55 Deadwood Market.




Lilac Woods Inn

Added 1/2/2015


Requires Sims 3 + World Adventures + Late Night + Pets + Supernatural + Island Paradise + Brunch at Old Mill (for lights only)
Lot Size:

20x30


Furnished: $95,990
Stories: 2 + basement
Other: This smaller resort is a cozy place to get away for the weekend. The main level features a living area, nice dining room, patio with a fire pit and computers. Upstairs is a VIP suite with private bathroom and kitchenette. There is also a workout area and shuffleboard. The basement has a bar, live music, pool and an arcade room. Created for Winchester Farming to replace the lot located at 395 Hillbilly Road.