Welcome to My Sim Realty
Welcome to My Sim Realty - home of quality lots and worlds for your sims! This website was established in October 2008 to offer the sims community free, quality lots to download for the Sims 2 and Sims 3. Since then we have compiled hundreds of downloads which do not require any custom content! And now with the addition of the Create-a-World tool, we have a large selection of custom worlds available as well. We appreciate you visiting our site - if you would like to get instant updates of new lots available to download, please like us on Facebook or follow us on Twitter. If you appreciate the free downloads available at My Sim Realty, please consider supporting us with a donation - your generousity of any amount is very much appreciated!


All of our downloads - especially worlds - represent hours of time and dedication! Would you show your support and appreciation with a donation? Every amount is appreciated and helps with site costs!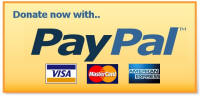 Newest Stuff to Download!


25 Apple Street

Added 4/22/2015


Requires Ambitions + Supernatural + Seasons + University + Into the Future + Bohemian Gardens (for flowers only) + Storied Tale Stairs
Lot Size:

20x30


Furnished: $65,286
Bedrooms: 3
Bathrooms: 2
Stories: 2
Other: This lovely home features two bedrooms and a full bath on the main level. There is an eat-in kitchen and two rooms walk out onto the patio. Upstairs is a master suite. There is an attached garage as well. Furnished for 3 sims and 3 babies. It was created within a version of Evansdale County. You can also download this house complete with a family!



24 Hour Fitness - Gym

Added 4/22/2015


Requires Sims 3 + University + Supernatural + Island Paradise + Rock Climbing Wall + Basketball Hoop + Posters from Town Life
Lot Size: 20x30
Furnished: $73,568
Stories: 2
Other: This more modern gym has activities to keep your sim busy all day. In the back there is a patio with grill and basketball hoop. The main level has a rock climbing wall, yoga room, kitchen area and treadmills. Upstairs are more treadmills and weight machines. This lot was created in a version of Evansdale County to go on the town side on a middle lot.




Salem County (formerly Mooseport)

Updated 4/20/2015


I have been working on a variation of my two favorite worlds. I love the layout of Evandsale County and how it is smaller and not as spread out but I absolutely love the darker colors and trees in Anne Arbor. So I have been trying out these two worlds combined. Now, the current version is using the lighting from Monte Vista so it is not as dark and cloudy. At this point it is a lite version with some houses. I wanted to actually take a break and play the game here and there and wanted a world that was built up with my generations. Anyway, I figured I would put it out there in case anyone else wanted to try it out and so we can know if there are any preliminary routing issues. I also loved the docks and port areas I made in SimLau Isles and wanted to have those too.

Plus I would love to have ideas and feedback for the lots! I am thinking about having the community buildings, especially in the town area, to be like wooden lodges and that.

*** This world has again been updated (and also renamed). There are several lots now for your sims to enjoy, including a pool, several rabbit holes and the lots for horses.



SimLau Stadium

Added 3/10/2015




Requires Sims 3 +

University + Showtime
Lot Size: 64x64
Furnished: $83,864
Stories: 1
Other: This stadium offers your sims the option to not only join the athletic career and attend games, but also has a big show venue inside for only the best performers. It was built to go in SimLau Isles on Petra Drive. This lot is being uploaded to replace the current stadium which did not have the athlete options.