All of our downloads - especially worlds - represent hours of time and dedication! Would you show your support and appreciation with a donation? Every amount is appreciated and helps with site costs! A
nother way you can help is by disabling Ad-Block extensions for this website -
here's how
!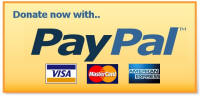 Welcome to My Sim Realty
Welcome to My Sim Realty - home of quality lots and worlds for your sims! This website was established in October 2008 to offer the sims community free, quality lots to download for the Sims 2 and Sims 3. Since then we have compiled hundreds of downloads which do not require any custom content! And now with the addition of the Create-a-World tool, we have a large selection of custom worlds available as well. We appreciate you visiting our site - if you would like to get instant updates of new lots available to download, please like us on Facebook or follow us on Twitter. If you appreciate the free downloads available at My Sim Realty, please consider supporting us with a donation - your generousity of any amount is very much appreciated! You can also support us by shopping at Amazon through our affiliate's link. Your prices are the exact same, however a small "finder's fee" from your purchases is then sent to help support our site.

You can also support My Sim Realty by disabling any ad-block extensions for this website. Click here to learn how to do this!

Will You Help Chip in for Web Hosting Costs?

It has been three years since this has come up, but it is time to renew the hosting for My Sim Realty. This website gets hundreds of views each day. To renew the hosting for another 3 years will be $214 (and hopefully you will notice the site running faster as it migrates to cloud hosting!). I can certainly recognize that there have not been as many NEW creations (which I am hoping now that life has calmed to change) but by doing this it ensures that the hundreds of downloads already there stay available and we won't need to worry about it again for another 3 years! If you are part of the community who, like me, is going to stick with Sims 3 - will you consider helping?

UPDATED!! We are so close to the goal - only $20 left to raise for hosting!!!
Will you be one of the 4 people to give $5 to help with the hosting costs?

Newest Stuff to Download!


Salmon Woods FINAL

Updated 2/9/2016


This world will require World Adventures, Ambitions, Late Night, Pets, Island Paradise and Supernatural to function and display properly. All other expansions are not required but are recommended. Salmon Woods is a rustic fishing village that is centered around a huge lake. There are several ponds and scenic wooded areas. This world is complete and ready to enjoy! There are two smaller dive spots, plenty of ports for houseboats which can cruise around in the big lake, lots of places to fish and two nice resorts if you would like this to be a travel world. Save file is available so you can jump in and explore!



74 Bass Drive

Added 2/1/2016


Requires Sims 3 + Ambitions + Seasons + Pets + Generations
Lot Size:

20x20


Furnished: $32,588
Bedrooms: 1
Bathrooms: 2
Stories: 2
Other: This charming home features a full bath, eat-in kitchen, formal dining room and living room on the main level. Upstairs is a large bedroom and another full bath and nook for a desk. It has a fully fenced yard and car pad and is furnished for 2 sims. Created for Salmon Woods to go at 74 Bass Drive.



Sea Fire Grill & Lounge - Exclusive Lounge

Added 1/23/2016




Requires Sims 3 + World Adventures + Ambitions + Late Night + Showtime+ Seasons + University + Island Paradise + Into Future

+ Business As Usual (for functioning restaurant)
Lot Size: 20x20
Furnished: $50,756
Stories: 1 + basement
Other: This is fine dining at its finest! This high end restaurant has live jazz music upstairs as well as a full bar. There is a large dining table to accommodate parties. In the basement there is pool and karoke. Reseverations are recommended!



Blue Violet Inn - Exclusive Lounge

Added 1/22/2016


Requires Sims 3 + Pets + Late Night + Showtime+ Seasons + University + Island Paradise + Sunlit Tides (for massage table only)
Lot Size: 30x20
Furnished: $81,967
Stories: 2 + basement
Other: This delightful inn features a small club in the basement, which offers live music, dancing and some great bar food. The rest of the lot is the inn, with two nice guest rooms and plenty of entertainment. There is a party room and a small massage table. Created for Salmon Woods to go at 70 Market Square.