Welcome to My Sim Realty
Welcome to My Sim Realty - home of quality lots and worlds for your sims! This website was established in October 2008 to offer the sims community free, quality lots to download for the Sims 2 and Sims 3. Since then we have compiled hundreds of downloads which do not require any custom content! And now with the addition of the Create-a-World tool, we have a large selection of custom worlds available as well. We appreciate you visiting our site - if you would like to get instant updates of new lots available to download, please like us on Facebook or follow us on Twitter. If you appreciate the free downloads available at My Sim Realty, please consider supporting us with a donation - your generousity of any amount is very much appreciated!


All of our downloads - especially worlds - represent hours of time and dedication! Would you show your support and appreciation with a donation? Every amount is appreciated and helps with site costs!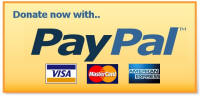 Newest Stuff to Download!


Prim Posy Coffeehouse

Added 7/24




Requires Sims 3 + Late Night + Pets + Showtime + Supernatural + Seasons

+ University + Island Paradise + Into the Future + Indulgent Bakery
Lot Size: 20x30
Furnished: $58,864
Stories: 1 + basement
Other: The Prim Posy Coffeehouse has a stage downstairs for live shows, as well as bathrooms. There is also another bathroom on the main level in the coffee shop area, where there is a piano and lots of books to enjoy. The other side of the building houses the bulk of the bakery with a small kitchen. This was built in Anne Arbor to replace the current coffeehouse.



Grizzly Mountain Cabins - Resort

Added 7/23


Requires Sims 3 + Late Night + Pets + Supernatural + Seasons + University + Island Paradise + Into the Future + The Boardwalk + Bohemian Garden + Brunch at the Mill + Ba

sketball Hoop


Lot Size:

64x64


Furnished: $136,783
Stories: 2 + basement
Other: This resort has everything your sims need for a great getaway! There are two VIP cabins, each with a bedroom, two baths and a kitchenette. Guests have access to our fun roller coaster, fine dining, gym with basketball court, pool and hot tub and more. Also a great place to have a wedding with arch underneath the gazebo! This lot was created in Anne Arbor for 12 Grizzly Road. Please note that the only the premium content for the roller coaster is really necessary.



Eastville Mall - Consignment Shop

Added 7/13


Requires Sims 3 + Ambitions + Late Night + Pets + University + Seasons + Island Paradise + Business As Usual + Teppanyaki Grill (optional)
Lot Size:

50x50


Furnished: $173,713
Stories: 1
Other: Sims of all ages will enjoy shopping at the Eastville Mall! There are several different shops and things to do. Sims can enjoy a scrumptious meal at The Sushi House restaurant. There is also the food court and a photo booth. Sims can stop in and buy a new wardrobe at the Black & White clothing shop, or buy a new guitar at West Music at the east entrance. This lot is a consignment shop but can easily be modified to add other premium content. Created in Storybrook for 113 State Street.



700 Alocasia Beach

Added 7/11




Requires Pets + Generations + Seasons + Showtime + Island Paradise + University (Supernatural opt)


Lot Size:

40x40


Furnished: $94,119
Bedrooms: 3+
Bathrooms: 3
Stories: 3
Other: This stunning beach home has a back deck as well as two patios that walk down to the beach. There is a 2 stall garage with a studio above. The main level has an eat-in kitchen and full bath. Upstairs are three bedrooms and two full baths. There is a ladder that goes up to the finished attic which is currently a play room. Furnished for 4 sims, a family with two daughters. This home was created for Storybrook County. You can also download this house with a family.



Beachside Fun Park - Big Park

Updated 7/12


Requires Sims 3 + Late Night + Showtime + Seasons + University + Island Paradise + The Boardwalk + World of Wonder + Rock Wall (optional)
Lot Size:

64x64


Furnished: $113,312
Stories: 2
Other: Come down to the Beachside Fun Park for a day full of amusement, good food and live music! This lot features two roller coasters, a pool with water slide, putt putt golf, lots of picnic areas and concessions, a cafe, arcade and more! This lot was built in Storybrook County for the largest lot on the beach in the city area. This lot has been updated to fix the unroutable areas in the diner.