Welcome to My Sim Realty
Welcome to My Sim Realty - home of quality lots and worlds for your sims! This website was established in October 2008 to offer the sims community free, quality lots to download for the Sims 2 and Sims 3. Since then we have compiled hundreds of downloads which do not require any custom content! And now with the addition of the Create-a-World tool, we have a large selection of custom worlds available as well. We appreciate you visiting our site - if you would like to get instant updates of new lots available to download, please like us on Facebook or follow us on Twitter. If you appreciate the free downloads available at My Sim Realty, please consider supporting us with a donation - your generousity of any amount is very much appreciated!


All of our downloads - especially worlds - represent hours of time and dedication! Would you show your support and appreciation with a donation? Every amount is appreciated and helps with site costs!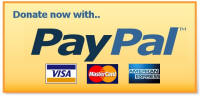 Newest Stuff to Download!


The Village Artist - Art Gallery

Added 10/5




Requires Sims 3 + Ambitions + Late Night + Showtime + Supernatural + University + Seasons + Island Paradise + Into the Future


Lot Size: 30x27
Furnished: $95,203
Stories: 1 useable
Other: Aspiring artists will enjoy hanging out at the Village Artist! There is a small kitchenette, computers and a TV, as well as bathrooms. There are stylist tables, sketchbooks, gem cutting machines as well as easels. It is designated as an art gallery. This lot was built to go in Storybrook County in the city at 501 Village Street.



Bickford Acres Retirement

Added 9/19


Requires Generations + Supernatural + Seasons + Showtime + University + Island Paradise + Into the Future + Brunch at the Mill (optional)
Lot Size:

30x30


Furnished: $92,796
Bedrooms: 6
Bathrooms: 6
Stories: 2
Other: This nice retirement home features a coffee bar and kitchenette in the main area. There is also a sunroom with TV and lots of books. There is a treadmill upstairs and a pool outside. You will also find a patio area and gardening area in the fenced backyard. This home has six private rooms each with a furnished private bath. It was built to go in Meadow Glen (on Cranberry Street) but also fits nicely in Storybrook County (at 632 Dogwood Street). The bedrooms are not furnished.