All of our downloads - especially worlds - represent hours of time and dedication! Would you show your support and appreciation with a donation? Every amount is appreciated and helps with site costs! A
nother way you can help is by disabling Ad-Block extensions for this website -
here's how
!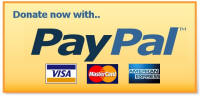 One of the best aspects of Sims 3 is the concept of an open neighborhood! Take advantage of this by filling your world with plenty of fun and interesting places for your sims to visit! My Sim Realty has a large selection of community lots and they are sorted according to the lot type with each respective expansion pack. If you need assistance installing these files, please visit the
F.A.Q.
If you encounter an issue with the file or a link, please
email us
.
All of the downloads available - especially worlds - represent hundreds of hours of work and dedication.
If you appreciate the free downloads, please consider a donation. Thank you!


Lots Added with Pets



1815 Ednamary Way - Pet Shelter / Owner Apartment




Requires Sims 3 + Pets


Lot Size:

30x30


Furnished: $72,383
Bedrooms: 2
Bathrooms: 1.5
Stories: 2 + basement
Other: This lot is setup to be a pet shelter on the main level with the owner apartment above. The main level has a full bath, small kitchenette and a shelter room for dogs and one for cats. There is also a little entry way / shop. The backyard is fully fenced and has two horse stables, a pond and things for cats and dogs as well. The owner apartment upstairs has two bedrooms and a full bath. Furnished for 4 sims with 2 double beds.




Sparky's Dog Park




Requires Sims 3 + World Adventures + Pets


Lot Size: 20x30
Furnished: $18,614
Stories: 1
Other: A cute little dog park for your world! This park has dog houses, a small pond, dog toys, picnic area, bathrooms and a chess set. Created for Anne Arbor to replace building at 818 Columbus Road.




Anne Arbor Horse Ranch




Requires Sims 3 + Pets


Lot Size: 40x40
Furnished: $28,236
Stories: 1 useable
Other: Get your horses a workout and some practice in at this horse ranch! It has a picnic area, small pond, 5 different jumping sets, a hitching post and two stables inside of the barn. Created for Anne Arbor to go at 661 Windmill Way.




Anne Arbor Equestrian Center




Requires Sims 3 + Pets


Lot Size: 40x40
Furnished: $10,111
Stories: 1
Other: This is an equestrian center for your world! It has two hitching posts and some parking. It was created for Anne Arbor to go at 855 Windmill Way.




Corner Park Cat Jungle




Requires Sims 3 + Pets + Generations (for play equipment only)


Lot Size: 30x30
Furnished: $40,544
Stories: 1
Other: Enjoy the afternoon at this nice cat jungle. There is a pretty pond, hitching post, picnic area with buffet and lots of things for both your kids and feline friends to do!


Back to Top