All of our downloads - especially worlds - represent hours of time and dedication! Would you show your support and appreciation with a donation? Every amount is appreciated and helps with site costs! A
nother way you can help is by disabling Ad-Block extensions for this website -
here's how
!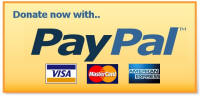 One of the best aspects of Sims 3 is the concept of an open neighborhood! Take advantage of this by filling your world with plenty of fun and interesting places for your sims to visit! My Sim Realty has a large selection of community lots and they are sorted according to the lot type with each respective expansion pack. If you need assistance installing these files, please visit the
F.A.Q.
If you encounter an issue with the file or a link, please
email us
.
Some of the lots below will replace the current base camp that is in a destination world.
In order to do this, you
must first unlock the original. You do this by entering the following cheats:
- Testingcheatsenabled true
- EnableLotLocking true
Then click the lot and click the lock icon on the far right side to unlock the lot so you may delete and replace!
All of the downloads available - especially worlds - represent hundreds of hours of work and dedication.
If you appreciate the free downloads, please consider a donation. Thank you!


Lots Added with World Adventures


Shang Simla Base Camp
Requires Sims 3 + WA + SN + SHO + SEA (also uses massage table and sauna from Sunlit Tides)
Lot Size:

64x64


Furnished: $64,475
Stories: 2
Other: Sims who enjoy staying at the base camp in Shang Simla will find the improvements to this facility wonderful!The main level features a grilling patio, piano room, dining and kitchen area as well. There are two smaller rooms with a joined bath as well as the sauna room. The upper level has a rec room, massage parlour and a deluxe room with balcony and private bathroom. Created to replace the base camp in Shang Simla.



Champs Les Sims Base Camp


Requires Sims 3 + WA + SN + SHO + SEA (Generations & Ambitions optional)


Lot Size:

40x40


Furnished: $42,693
Stories: 2
Other: Sims who enjoy staying at the base camp in Champs Les Sims will appreciate this completely renovated facility! The outer shell of this building is the same, but the entire lot has been flattened instead of being raised. The front has tables and a grill. The back veranda has a fountain, hot tub and lounge chairs with a bar. The main level has a living area with fireplace, kitchen, two half baths and a wedding reception room. There are 4 beautiful rooms upstairs as well as 3 full bathrooms. There is limited technology here as we like to focus on relaxing and intimacy. Created to replace the base camp in Champs Les Sims.


Back to Top