All of our downloads - especially worlds - represent hours of time and dedication! Would you show your support and appreciation with a donation? Every amount is appreciated and helps with site costs! A
nother way you can help is by disabling Ad-Block extensions for this website -
here's how
!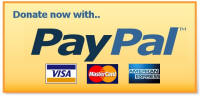 Welcome to the the beautiful area of the SimLua Isles. This trio of islands feature several different areas for your sims to inhabit. One isle has a city area with an industrial backing, perfect with fog for creepy warehouses and clubs. Another isle has a farming area with several plantations and a strip of community lots for quick access venues for the other two isles. Lastly, the largest isle is a little community with more plantations and a swamp area with a place for a trailer park. This world has 3 beautiful waterfalls and is just waiting for your finishing touch! This world is empty and does not have any lots built or any sims in it. It is ready for your creative touch to complete it! As with all empty worlds, please
do not claim this work as your own or upload it
for download in another location. The CAW files are now available for download so that you can adjust lot sizes if needed or make small tweaks.
Requirements: Sims 3 + Ambitions + Late Night + Showtime
Lot Information: This world has 93 lots.
| | | | |
| --- | --- | --- | --- |
| Version | Description | World Download | Save File Download |
| 2 | Updated for Island Paradise. | Download | - |
| 2 | Updated version CAW files - please do not reupload! | Download | - |
| 1 | Original version. See requirements above. | Download | - |
All of our downloads - especially worlds - represent hours of time and dedication! Would you show your support and appreciation with a donation? Every amount is appreciated and helps with site costs!