All of our downloads - especially worlds - represent hours of time and dedication! Would you show your support and appreciation with a donation? Every amount is appreciated and helps with site costs! A
nother way you can help is by disabling Ad-Block extensions for this website -
here's how
!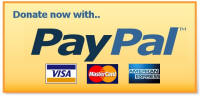 Welcome to My Sim Realty
Welcome to My Sim Realty - home of quality lots and worlds for your sims! This website was established in October 2008 to offer the sims community free, quality lots to download for the Sims 2 and Sims 3. Since then we have compiled hundreds of downloads which do not require any custom content! And now with the addition of the Create-a-World tool, we have a large selection of custom worlds available as well. We appreciate you visiting our site - if you would like to get instant updates of new lots available to download, please like us on Facebook or follow us on Twitter. If you appreciate the free downloads available at My Sim Realty, please consider supporting us with a donation - your generousity of any amount is very much appreciated! You can also support us by shopping at Amazon through our affiliate's link. Your prices are the exact same, however a small "finder's fee" from your purchases is then sent to help support our site. You can also support My Sim Realty by disabling any ad-block extensions for this website. Click here to learn how to do this!



Updated News from SimRealtor...




After a very long hiatus I am back and designing again!

You will notice that the website has a disheveled look about it - I am going to be in the process of fixing it but didn't want to delay releasing Meadow Glen any longer than I had! I hope to have a save file sooner than later. So, please look past the website in the mean time :)



Newest Stuff to Download!


Meadow Glen v. 4

Added 8/30/2017


This beloved world had had an update with version 3 but had several routing errors that I could not figure out. After a long time - I introduce version 4! This updated version utilizes all expansion packs. It has all club types, a beautiful converted barn bed and breakfast, two dive spots, several ports, and a center hub with shops and all kinds of things to do. There are several larger lots (64x64 and 60x60) as well as a large fishing pond to ice skate on (something my sim wanted so much). There are two great camping areas as well. More pictures and the download link can be found below - a save file will be coming soon!

SEE MORE PICTURES AND DOWNLOAD HERE!

A new world represents weeks (in some cases months) of time and effort - would you please consider a $5 donation to help with website and server costs?


a