All of our downloads - especially worlds - represent hours of time and dedication! Would you show your support and appreciation with a donation? Every amount is appreciated and helps with site costs! A
nother way you can help is by disabling Ad-Block extensions for this website -
here's how
!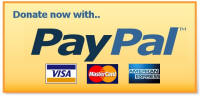 If your sims have a desire for adventure out on the open sea, then a houseboat is what you need! The addition of Island Paradise enables sims to live out in the middle of the ocean and travel around their world. We have a variety of houseboats to suit all sims. Click on the thumbnails to see bigger pictures of the interior / exterior. If you need assistance installing these files, please visit the
F.A.Q.
If you encounter an issue with the file or a link, please
email us
.
All of the downloads available - especially worlds - represent hundreds of hours of work and dedication.
If you appreciate the free downloads, please consider a donation. Thank you!


---
---
Houseboats



Little Starter Boat




Requires Sims 3 + Late Night + Island Paradise + University


Boat Size: Narrow Barge, 20x6
Furnished: $22,098
Bedrooms: Studio Style
Bathrooms: 1
Stories: 1
Other: This little houseboat does not have a lot of space but is perfect as a little getaway boat or for a sim starting out. It is a studio style boat with a full bath and two large deck areas. It is furnished with a Murphy bed and a laptop, so some basic furnishings (such as the telescope) could be removed to make it even cheaper! Furnished for 2 sims.




3 Almond Bay




Requires Sims 3 + Late Night + Seasons + University + Island Paradise + Into the Future + WA (optional for wine racks in the kitchen)


Boat Size: Large Barge, 17x20
Furnished: $42,074
Bedrooms: 2+
Bathrooms: 2.5
Stories: 3
Other: This houseboat is great for sims who like to party! The main level features a great outdoor party space with dancing, bar, fire pit and grilling area. Inside there is a lot of space with fireplace, full bath and eat-in kitchen. Three ladders take your sims upstairs to two large bedrooms, adjoining bathroom and a study. The third level has yet another indoor living space with half bath as well as a large outdoor patio. It is furnished for 4 sims with two double beds.




A Quaint Houseboat




Requires Sims 3 + University + Island Paradise


Boat Size: Curved Bow, 12x8
Furnished: $43,149
Bedrooms: 1
Bathrooms: 2
Stories: 2
Other: This smaller houseboat features a lot of open deck space. The upper deck has a bedroom and two balconies. Each level has an all-in-one bathroom. This houseboat is furnished for 2 sims.

Back to the Top