All of our downloads - especially worlds - represent hours of time and dedication! Would you show your support and appreciation with a donation? Every amount is appreciated and helps with site costs! A
nother way you can help is by disabling Ad-Block extensions for this website -
here's how
!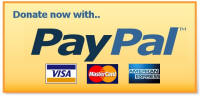 Links
Below you will find a compilation of banners from various Sims 2 and Sims 3 sites. MSR strongly supports the creative community and only supports the links of those fansites who offer free items. We would welcome a link exchange with your fansite if you do too! You can find our banners here - go ahead and
email us
your banner and fansite address and we will add it to our list!
All of our downloads - especially worlds - represent hours of time and dedication! Would you show your support and appreciation with a donation? Every amount is appreciated and helps with site costs!

---
To help prevent hot linking, below is space to help link to custom files for individuals upon request.
Testing Link for Pagoda Isles CAW