All of our downloads - especially worlds - represent hours of time and dedication! Would you show your support and appreciation with a donation? Every amount is appreciated and helps with site costs! A
nother way you can help is by disabling Ad-Block extensions for this website -
here's how
!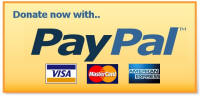 Welcome to Al Shibalba!

Welcome to Al Shibalba - an expanding village in the heart of rural Egypt! This large world has dirt roads but lots of walking is required of sims. All rabbit holes are buried in basements to keep the cohesive look. There is one house in a pyramid but the other pyramids are just for show. Even though this world uses EA's "Al Simhara" map, the lots and organziation are custom made. Please do not claim this work as your own or upload it for download in another location. The CAW files are now available for download so that you can adjust lot sizes if needed or make small tweaks.

Other Remarks: Please note that some rabbit holes are buried in the basements of various lots. These are noted in the description of each lot. If you do not want them in the basement, we recommend trying some of these custom rabbit hole rugs. You do need to request access to them - feel free to mention you were directed by My Sim Realty! There are a variety of mods that we enjoy at NRaas Industries that may enhance your gameplay as well, such as mods that stop certain types of traffic and that.






| | | | |
| --- | --- | --- | --- |
| Version | Description | World Download | Save File Download |
| 1 | Original version CAW files - please do not reupload! | Download | - |
| 1 | Original version. Requires Sims 3 + World Adventures + Ambitions. This world has 81 lots. | Download | - |
All of our downloads - especially worlds - represent hours of time and dedication! Would you show your support and appreciation with a donation? Every amount is appreciated and helps with site costs!